Lone Worker Alarm for all Sectors
Our Lone Alarms are suitable for lone workers in all sectors. The Lone Alarm service comes with 24/7 support from our Monitoring Centre 365 days a year, keeping you and your colleagues safe when required to work alone.
How we can help keep you safe
Take the worry out of working alone with a Lone Alarm. You'll be in safe hands with our expert Response Team on call 24/7. If an alarm user ever needs help, all they need to do is press and hold their alarm buttons. This will raise an alert call in our Monitoring Centre, where a member of the Response Team will answer and quickly assess the situation. They will arrange assistance for the alarm user, following the protocol you arrange during setup. This could involve calling colleagues, the office, and/or the emergency services.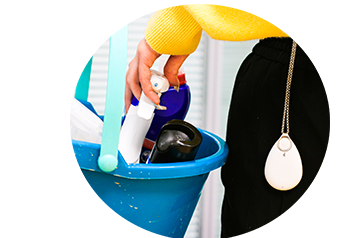 Our Lone Worker alarm is suitable for all sectors
Construction
Protect employees from the risks of working at height or with hazardous machinery.
Security
Take the worry away from working alone, especially at unsociable hours.

Healthcare
Keep healthcare workers safe from violence and abuse in the workplace and the community.

Travel
Those who travel for work face extra risks. Keep them safe with a Safe Alarm.
Retail
Retail workers can face risks of assault or theft, especially those who open and close premises.
Community
Keep social workers and housing officers safe while they work with the public.

Education
Teachers, support staff, and maintenance workers can all benefit from a Safe Alarm.

Logistics
Protect employees working in logistics, transport, distribution, and delivery.
Lone Alarms Outside the Workplace
In addition to lone workers, there are plenty of other people who could benefit from a Lone Alarm.
Those who live alone might benefit from the peace of mind a Lone Alarm offers. Similarly, people who are experiencing harassment, stalking, or domestic abuse can find a Lone Alarm very beneficial. It is very reassuring to know that you can call for help with just the touch of a button.
All of our alarm users receive 24-hour support and monitoring from our expert Response Team, which is included in the cost of the alarm.
Furthermore, the Telecare Services Association has given our Monitoring Centre the highest accreditation, so you can rest assured that you're always in safe hands.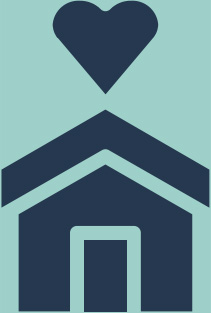 For more information on our Lone Alarms, please call our Customer Service Team on 0800 03 08 222 and they will happily answer any questions you may have.